In this age, the importance of data is apparent across all sectors, including technology, health, and agriculture. Businesses can make better decisions with data, especially when targeting potential customers and building projects that these customers value. Data is relevant to crucial decisions necessary for expanding your business, and it also helps you understand your customers better and map out strategies to achieve your goals.
Cybercriminals find your data appealing because of its value to your business; hence they use techniques like phishing to introduce malware into your IT infrastructure or database to hold your data and get you to pay a ransom. According to Statista, the average cost per data breach to businesses in the United States was reported to be $8.64 million in 2020. Data breaches negatively impact your business in several ways, from diminishing your customers' trust to expenses from paying off cybercriminals. With the following tips, you can secure your data from breaches.
1. Prioritize Cybersecurity Awareness
Keeping your data secure is the responsibility of everyone in your business. One of the most notorious ways cybercriminals get into your IT infrastructure and access your business's private data is via phishing. With phishing, these criminals pretend to be responsible bodies to get employees to either reveal information exclusive to the company or click a link that introduces ransomware like viruses into your system.
Implementing good cybersecurity hygiene in your business's environment by increasing the awareness of cyberattacks makes an enormous impact in improving your data's security. Typically, phishing attacks happen in the form of persuasive emails that try to coax you into visiting sites or downloading software that turns out to be malicious. By prioritizing cybersecurity awareness in your business, you provide employees with knowledge that helps them easily spot out such attacks and keep your data from getting breached.
2. Unique Passwords Are a No-Brainer
Passwords stand as the primary security feature for anything you want to keep secure, especially data. Nowadays, passwords come in various forms, including four-digit PINs, biometric scams and swipe patterns; however, it remains true for all types that they serve as the key to unlock the safe. Hence, not only do you have to guard your passwords judiciously, but you also have to create them such that others cannot easily guess them and have access to your essential data.
Usually, passwords are created with a string of characters which comprises uppercase and lowercase letters, numbers and special symbols. The best recommendation for creating such passwords is to use various characters, including upper and lower case letters, and ensure it consists of at least eight or more characters. You can also take advantage of multi-factor authentication, which uses more than one factor to authorize access to certain information.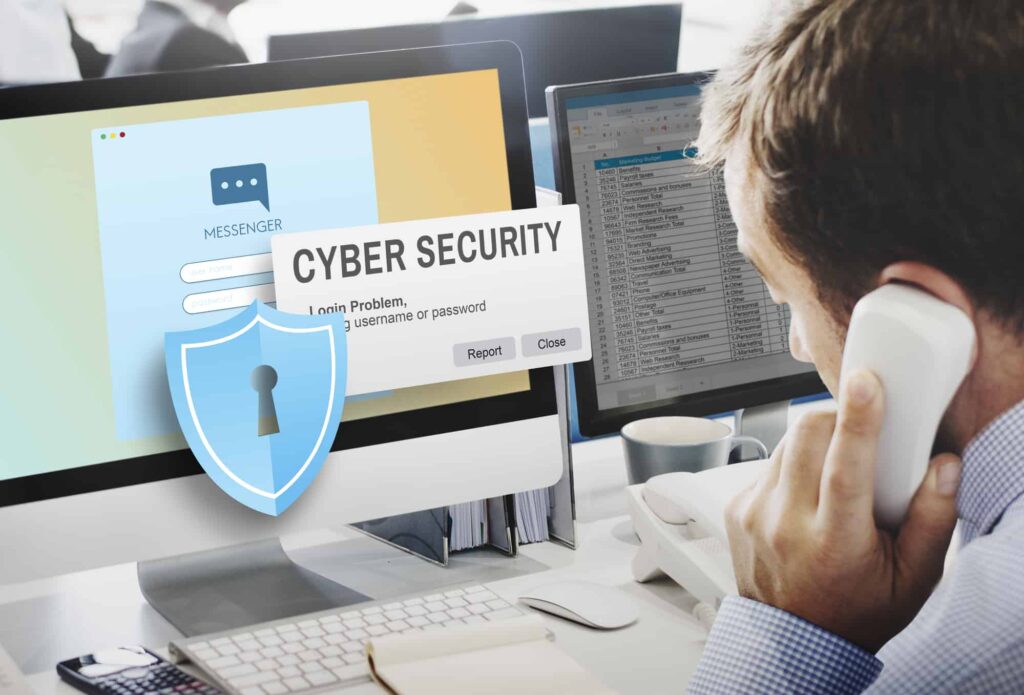 3. Regularly Back Up Your Data
Data loss can have catastrophic effects on a business. You can lose valuable customer information or essential figures in making crucial decisions. Cyberattacks are not the only cause of data loss, as there are other elements like faulty infrastructure and unexpected power downtime.
Regularly backing up your data enables you to act proactively rather than reactively when such scenarios occur. By securely storing copies of your data, you can access reliable information at any time, regardless of an outage. You can choose to back up your data on encrypted external storage devices or the cloud with the aid of an IT support firm.
4. Get an Extra Layer of Security
You can never be too safe when it comes to protecting your data. In addition to increasing your data's safety, you also bolster its reliability and have more control over the personnel that has access when you add layers of security. Implementing a system that requires your personnel to go through an extra number of verifications is synonymous with having more locks on the door of your safe.
With the aid of Cybersecurity companies in Boston, you can add an extra layer of security in several ways that will integrate with your business's processes without any hassle. You can choose to implement a virtual private network (VPN) that enables secure communication amongst authorized personnel or move your database from physical backups to the cloud. Either way, these additional layers of security offer peace of mind for your IT and business leaders — and protection for your clients.
5. Don't Rush Software Updates or Installations
Software tools make life easier, especially when increasing the efficiency and productivity of business processes. From customer management to branding and advertising, installing software can be beneficial to boosting your business's growth by helping you cut costs on mundane tasks. However, how helpful the software is to your business largely depends on how well it integrates with your processes such that it does not have adverse effects.
Often, new software updates come with features that can increase the speed of completing tasks. Before you install new updates, though, it's vital that you read what the update comes with, whether it is fewer bugs or increased performance. Some updates come with beta versions for testing so that developers can improve on them. As these beta versions may not be stable, we recommend that you consult an IT support firm regarding installation so that software crashes don't lead to the loss of your data.
Use Managed IT Services To Secure Your Data
The significance of securing your data cannot be overstated, as data loss leaves you and your customers at risk, with repercussions from which you may not be able to recover. You can avoid most attacks by being aware of the techniques cybercriminals use. Implementing rules and policies regarding how personnel interact with suspicious emails or handle sensitive information related to the business goes a long way in keeping your data safe.
Our team at Welsh Consulting comprises IT experts dedicated to ensuring that your business's data is reliable, safe and secure. With over 35 years in the industry, we not only showcase remarkable expertise and skill to ensure seamless integration of IT best practices particular to your business, but we also provide innovative support to keep your systems guarded against loss. Contact us today via call at 617-695-9800 or email us at info@welsh.com to find out more about how you can secure your data.