Welsh Consulting
Founded in 1984, Welsh Consulting quickly evolved as a Boston area premier IT consulting firm, establishing official headquarters in Boston in 1991. As time moves on and our company continues to grow, we remain committed to providing seamless IT services to our downtown clients by sourcing a staff with impeccable credentials, motivated to create the best IT support firm in the greater Boston area.
Keeping up with an ever-changing industry, Welsh Consulting adopted a unique approach to IT services, which allows us to expertly manage and customize networks, giving our clients the ability to focus on running their businesses.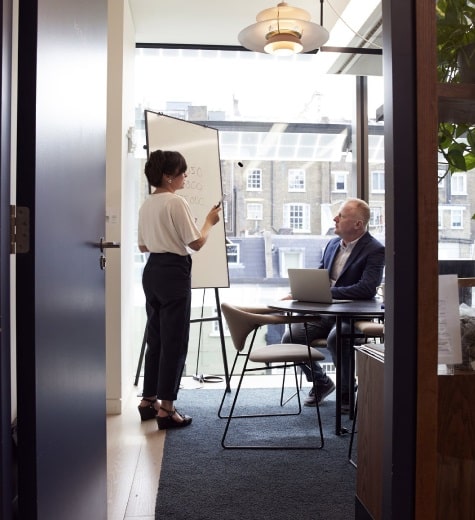 In support of our continued growth, our foundation is represented by four core values:
Serve Others
Bring Positive Energy
Find a Way
Keep Growing
These core values provide a clear purpose and path forward, supporting every aspect of our growing business, including our:
Client Services Philosophy
Partner Relationships
Recruitment Process
Between our consulting, support and administrative teams, everyone at Welsh Consulting embraces close collaboration in order to deliver strategic and successful solutions to our clients. If we had to choose a mantra, it would be: Your success is our mission!
Empowering our team with the tools and confidence to exceed your expectations in support of your best business is the key to our continued success… and yours.
Our Team
Charlie Ross
CEO
Welsh Consulting is led by Charlie Ross. Charlie has been working closely with small businesses for 20+ years to help guide them through the complex maze of technology. With a solid understanding of the workings of a small business and a Finance/Accounting degree from Bryant University, Charlie is uniquely positioned to understand the challenges small business owners face, and is able to bring solutions that meet those needs; strategically, economically and efficiently. As President of Welsh Consulting, Charlie has created a culture focused around our company's core values: Bring Positive Energy, Serve Others, Keep Growing and Find a Way. These values are not just words on a wall, but standards that Charlie lives by and demands of all who join our team. These values are applicable in every aspect of life and provide simple guidance for any situation. Charlie is actively involved with many industry associations and is on the board of several industry leading organizations. Charlie is the immediate past president of Hospitality Financial Technical Professionals – New England Club Chapter (HFTP), Charlie is the proud father of 4 (almost adult) children and is almost done paying for college! He is looking forward to receiving the big raise the next few years.
Joe Benson
DIRECTOR OF OPERATIONS
For over 20 years, Joe has been immersed in technology. He has worked with complex network environments within the financial services and investment advisor industry, where security is absolutely critical, and down-time is not acceptable. He has managed teams of IT professionals to ensure the mission of secure and robust network environments is carried out flawlessly. Joe is responsible for the technical teams at Welsh Consulting and ensures that our clients enjoy the highest standard of network care and attention.
Dave Hebert
BUSINESS DEVELOPMENT MANAGER
Dave recently graduated from Rhode Island College with a bachelor's degree in Finance and a minor in Data Science. For the past few years, Dave has been working to support our clients in their strategy and budgeting process. Dave's education and hands-on experience has positioned him to understand the business needs of our clients and the technology solutions that drive results. As a client advocate, Dave works with our teams to ensure that we continually improve the experiences of all clients. When he is not engaged with client solutions, you will likely find Dave either at the gym or on the boat wake-boarding!