Regardless of what industry you work in, having a reputable IT support services team on your side is a crucial part of your business. IT support services fall under the category of managed service providers, which is essentially a third party that can manage a customer's IT infrastructure remotely and handle their end-user systems, respectively. Both small and large businesses, as well as government agencies and nonprofits, hire IT support services to maintain a particular set of day-to-day services. These services can include infrastructure management, security, network management, and monitoring.
They often deal with management services daily so that their customers can focus on improving their services without spending time and energy worrying about their system being down or having any interruptions in connections.
Here are the seven most important things you should know when hiring IT support services.
1. IT Support Can Offer Knowledge of Emerging Technology
With emerging technologies, businesses can become a true partner and brand of value to their customers and partners, improving the customer experience. In addition, integrating emerging technologies into supply chains makes companies more prepared for the future. IT management services focus on IT support and infrastructure, with many companies also providing cybersecurity and disaster recovery. The assistance of an experienced team can help you to keep your software and technology up to date with emerging technologies, preventing cybercrime and other problems.
2. They Can Provide Consistent Monitoring of Your Network
Using a proactive approach to technology and infrastructure management helps prevent downtime, minimize downtime and boost productivity. Many IT support companies in Boston offer 24/7 monitoring services using tools that provide system visibility and cloud management. Depending on your contract, the 24/7 support you receive can also ensure that your business runs smoothly at all times, even after work hours.
3. They Offer Multiple Types of IT Support Services
You might initially think of an internal department when the term "IT support" comes to mind. This is a very standard solution; however, many different types of IT services exist today. You might have specific IT needs depending on the industry your business operates in. Here are five services you can typically expect from an IT support service:

Managed IT services

IT support

Cloud services

IT consulting

Cybersecurity
Working with an external IT support agency allows your internal team time to focus on driving innovation throughout the business.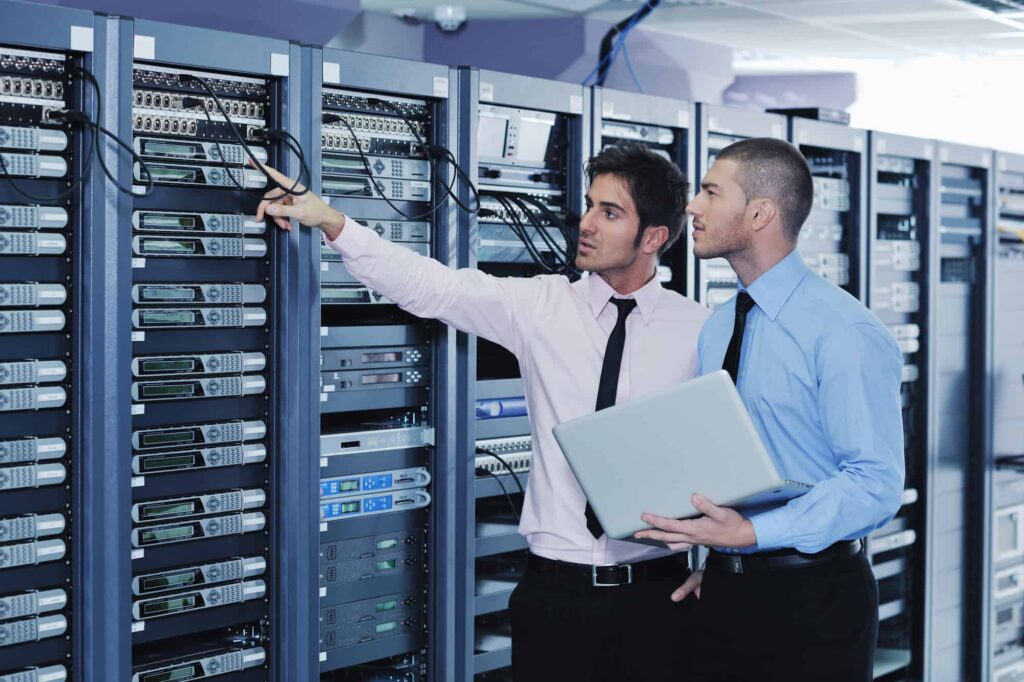 4. An IT Support Team Can Improve Cost-Efficiency
When you purchase IT support from a provider, you only have to pay for the specific services you need. By eliminating the need to purchase hardware and hiring additional full-time employees, you can eliminate startup costs and maintenance fees. With extensive resources, existing clients and infrastructure, a third-party support provider has the ability to provide support service prices that no internal department can match. Paying a fixed monthly charge can also be more cost-effective than paying hourly in the event of unplanned repairs.
5. They Have Highly Specialized Talent on Their Team
Access to expert resources is another great benefit of hiring a reputable IT support team. Though it may seem obvious to provide your staff with specialist skills, the truth is that they may only ever need these skills once or twice. You can save money and give your employees more time to focus on their jobs by outsourcing the management of your digital infrastructure and software to an IT support service.
6. IT Support Can Offer Consistency for a Business
It's frustrating to experience inconsistency, especially regarding tech-based solutions. If your website keeps crashing or emails stop working, you may lose clients and lose profits. Your organization will be able to operate smoothly with the assistance of IT support services. Many of these third-party providers will offer warranties that can offer you a sense of ease, knowing that you're protected for longer periods of time.
7. IT Support Has the Ability to Rapidly Scale Up and Down
Your IT network will be more flexible and give you greater control over the provisions you have. Because business is such an unpredictable activity, this can be helpful. You should be able to grow with your IT solution, introducing new team members and services as you need, but you shouldn't experience any difficulty reversing this as a result of downsizing or shifting workloads. Additionally, you will be able to extend your access for a specific period of time if you need some of the additional features.
Let Welsh Consulting Take Care of Your Tech
Welsh Consulting has quickly grown to be a premier IT consulting firm in Boston since its founding in 1984. As our team grows and time moves forward, we continue to maintain our commitment to excellent IT services to our clients. Our team has exemplary credentials and is motivated to be the best IT support services firm in the greater Boston area.
Welsh Consulting consistently keeps up to date with an ever-changing industry and has adopted a unique approach to IT services that allows us to manage our networks expertly. Our goal is to give our clients the ability to spend their time and energy focusing on running their business. Visit our website or call us today at 617-695-9800 to learn more about our services.