Welsh Consulting - IT support Framingham
Leveraging the latest technologies to help your IT department thrive in the digital age.
Welsh Consulting provides customized managed IT services to streamline overly complex IT environments. Our professional tech team offers reliable support to keep your business more secure, get more done, and keep things moving.
Finding the Right Managed IT Services in Framingham, MA
With businesses depending on technology to run day-to-day operations, it's paramount that you find a managed IT service Framingham provider that implements technologies best suited for your IT environment. Considering that there is a horde of IT support providers with a wide range of expertise, you simply can't pick who to partner with at random: that's setting your company up for failure.
Instead, you must develop a criterion that positions you for meaningful partnership with a provider that understands your business goals.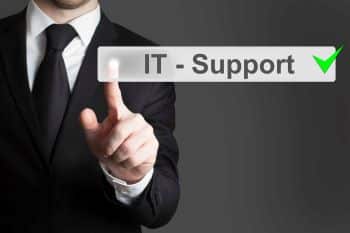 What They're Saying
"Great service as always from the Welsh support team, many thanks to Laura for her excellent assistance."
Gordon M. -Wind Energy Consultant
Mar. 2023
"Great customer service, great sense of humor! Thank you!"
Odir G. -Event Venue Company
Jan. 2023
"Justin received the ticket originally, so thank you! And, Josh went above expectations, on the last business day of the year to help me! Much appreciated!"
Jen F. -Life Science Strategy
Jan. 2023
"Uday was very prompt in responding to my initial request and also calling on the agreed designated day/time. He was ready to deal with the issue and got it sorted in about 10 min. Thank you Uday for making first day back to work way less stressful than I thought it would be."
Becca S. -Non-profit Organization
Jan. 2023
"Excellent support, thank you!"
T.J. G. -Financial Services
Dec. 2022
"So fast! So helpful! My computer and printer are once more happily married! Thank you."
Leslie J. -Property Management
Dec. 2022
"I am very impressed with Welsh Support. Yesterday we (finally) called about not being connected to our office WIFI. Welsh sent a real live person who was here in 20 minutes! I appreciate this service!"
Andrea K. -Property Management
Dec. 2022
"Very quick to get back to me and knowledgeable on what to do. Thank you!"
Sarah A. -Non-profit Organization
Nov. 2022
"I was extremely frustrated initially, but Uday assisted me and fixed all of my concerns. Thank you Uday!"
Alicia R. -Property Management
Nov. 2022
"Trisha is the best! Super helpful and explains what she is doing to help me."
Ashley C. -Property Management
Nov. 2022
"Super happy with the help I received!"
Sarah A. -Non-profit Organization
Oct. 2022
"Thanks for figuring it out, weren't sure what was happening but you took the time it needed to figure it out and get it done!! you NEVER gave up and you worked really fast! Thank you so so much!"
Karrie H. -Non-profit Organization
Oct. 2022
See More Testimonials
A few standard factors to watch out for include the following:
Skills
The IT support company you choose should bridge skill gaps in your IT department.
Talk to the managerial team and conduct a performance evaluation of your team. See where your team falls behind and use their shortcomings as a compass to find your best-suited managed IT service provider.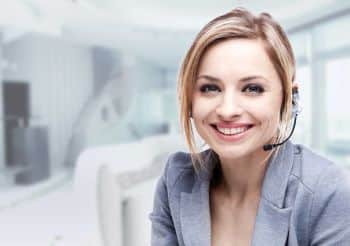 Experience
Any IT support professional you contact will have a background education in Information Technology; at least 99.9% of the time. However, having graduated with first-class honors doesn't guarantee that they are exceptional at what they do.
Experience is a vital consideration if you want managed IT services that elevate your company. Pick an IT specialist that actively applies what they learned in college. They must have excelled in their service delivery, particularly in your area of interest. And before you get into any contractual agreement, ensure they prove their experience by showing solid references.
IT Strategy
Finding an IT support company that aligns with your business goals cannot be over-emphasized.
For this reason, be keen on providers that will implement comprehensive IT strategies, both long-term and short-term. They should come up with a robust plan for your IT infrastructure that stays true to your overall business objectives.
Besides, it's crucial that the team agrees to periodically have sit-downs with your team to evaluate your company's IT needs and how the technology adopted needs to evolve.
Ongoing cybersecurity support
Adopting technology is a significant business investment and should be treated as such. Therefore, even with extensive plans in place, your provider must offer ongoing cyber support.
Here's why:
According to a recent CompTia report, cybercrime is expected to become more sophisticated by the day. Cybersecurity Ventures also states that the cost of cybercrime is estimated to reach 10.5 trillion every year by 2025!
As such, you need IT specialists that will proactively be on the lookout for potential vulnerabilities, stopping them before they wreak havoc on your systems. They should offer ongoing support 24/7/365, an area local managed IT service providers excel!
This doesn't dispute the fact that offshore IT support companies are well-experienced in handling your infrastructure. However, local IT support experts are the preferred choice for various reasons, including:
They understand your market
Since an IT support company in Framingham MA operates in the same business climate, they understand your market better than a service provider on the other side of the world. They know the technologies and IT infrastructure needed for successful business operations and to give you a competitive edge.
On-site IT support Framingham
Companies offering managed IT services leverage various tools and technologies to ensure the smooth running of the IT department. However, you will rarely miss situations where tech mishaps requiring onsite support bring the business to a standstill.
In this case, partnering with a local IT support company allows you quick access to IT technicians that will physically avail themselves to handle issues that affect your systems – minimizing downtime.
Furthermore, this is a team of professionals with whom you can schedule face-to-face meetings or visit their offices when a need arises.
No time-zone differences
Working with international companies means adopting tools that allow them to work around time-zone differences. During the tenure of the partnership, you can expect challenges scheduling meetings and calls. If the time difference is significant, your team might need to work earlier or later than usual, which disrupts the work-life balance – inconveniences that are non-existent when you choose a local provider.
Benefits of Working With Welsh Consulting for Managed IT Services in Framingham, MA
Professional IT consulting that analyzes your existing systems in-depth to identify technical troubles

Managed IT services tailor-made to align with your business objectives

Secure data management that's in line with compliance requirements

On-site IT support services to minimize downtime and keep your systems up and running 24/7

A strong commitment to forging a fruitful and long-term business partnership

A proactive team that's keen on customer satisfaction

A wide range of services and solutions, including IT consulting, cloud computing, network management, cybersecurity, and more
Welsh Consulting's Approach to Managed IT Consulting Services
Developing robust IT strategies that future-proof the company and give it a competitive edge

Adopting powerful cybersecurity tools and best practices to detect and prevent vulnerabilities

Focus on proactive maintenance to avoid system issues before they occur, allowing the company to enjoy uninterrupted operations

Responsive service level agreements that change with the evolving needs of your business

Rapid and round-the-clock response times to keep systems functioning optimally and ensure increased cyber resilience

Regular communication and reporting to keep clients in the loop and on the driver's seat

Leveraging advanced technology and best practices to ensure maximum efficiency and security
Conclusion
We are in a digital era where your company cannot do without technology. Unfortunately, many businesses struggle to find a reputable IT partner with technologies that drive business growth.
But companies in Framingham, MA, don't need to undergo such stress!
Welsh Consulting is a tech company offering managed IT services in Framingham and its environs. We understand that technology is the cornerstone of business success and harness its power to improve workplace efficiency and productivity. Our team of experts serves as an extension of your in-house team, filling your IT department's skill gaps and positioning the company for longevity.
As IT support Framingham experts, we are eager to answer all your questions and explain how managed IT services would benefit your organization. Get in touch with us today!