Experience Seamless Productivity with Top-Notch IT Support Waltham Services
Harness the Power of Your Business Technology for Unprecedented Growth
Growing a successful business in Waltham calls for healthy IT systems that run like a well-oiled machine. But, as the business landscape around you becomes increasingly complex, so, too does your business technology.
To battle the never-ending IT challenges stifling your business operations, you need a trustworthy IT partner that puts your needs above all. That's what we stand for at Welsh Consulting, your trusted Waltham IT support partner.
For nearly four decades, Welsh Consulting has provided Waltham businesses with the solutions they need to stay ahead of complex technological challenges – whether it be cybersecurity, cloud support, network, or downtime-related challenges.
We Make the Cloud Simple to Use
When we talk about cloud computing and cloud services, we mean delivering data over the internet, commonly referred to as "the cloud," in a safe and dependable manner.

We Help Things Run Smoothly
The goal of IT Support Services is to provide information technology support in order for businesses to run smoothly without any downtime, round the clock.

We Provide You With the Latest Tech
We create IT plans designed to optimize the hardware and software resources available to a business in order to support and advance its goals.

We Protect You From Security Threats
Working in the digital age requires an awareness of the unseen factors threatening the security of your business against costly damages.
"Great service as always from the Welsh support team, many thanks to Laura for her excellent assistance."
"Great customer service, great sense of humor! Thank you!"
"Justin received the ticket originally, so thank you! And, Josh went above expectations, on the last business day of the year to help me! Much appreciated!"
"So fast! So helpful! My computer and printer are once more happily married! Thank you."
"Very quick to get back to me and knowledgeable on what to do. Thank you!"
"I was extremely frustrated initially, but Uday assisted me and fixed all of my concerns. Thank you Uday!"
"Thank you for your incredibly fast and effective help!! Life saver!"
"I almost like having issues because you guys are so nice. Thanks again"
"Wagner was a pleasure to work with and resolved the problem quickly! Very happy with his service!"
What Sets Welsh Consulting Apart?
Unrivaled experience in IT support –

Welsh Consulting has enabled Waltham businesses sustain their operations through comprehensive IT solutions since 1984. We're confident in our ability to detect and resolve both simple and complex IT issues so that you don't have to.
Abundant in-house IT consulting talent –

Our company's operations are fuelled by an in-house team of over 200 seasoned IT professionals, ready to respond to your daily IT needs.
Comprehensive IT solutions delivered at scale –

Welsh Consulting is your one-stop shop for scalable IT solutions developed for your specific needs. From

cybersecurity

to network management, to disaster recovery, we've got it all.
On-site support –

. With Welsh Consulting, you can rest assured that our trained and experienced

Waltham IT support

experts will be on-site to resolve adamant IT issues on a weekly, monthly, or quarterly basis.
Round-the-clock IT support –

At Welsh Consulting, we offer round-the-clock IT support services to keep your systems running smoothly at all times. Our help desk is open 24/7/365.

Collaborative effort with your in-house team –

At Welsh Consulting, we put in a collaborative effort with your in-house IT staff to get a well-rounded picture of your company's IT issues.
Total satisfaction from our dedicated client account managers –

Welsh Consulting assigns dedicated account managers to your needs. Each account manager has one responsibility – to ensure that you get the best possible service and satisfaction from our custom-made solutions.
Enjoy Next-Level Waltham IT Support Services with Welsh Consulting
Oftentimes small businesses find it hard to communicate complex IT challenges to seasoned Waltham, MA IT support experts. As a leading managed IT service provider for small businesses, it is in our best interest to understand your IT struggles. Next, we devise ways to combat these issues so you can resume normal operations fast and efficiently.
Network Management
Are you confident in the security and efficiency of your network? Try out our network management service package! This service is meticulously designed to keep your company's computer networks working seamlessly and efficiently.
Network Monitoring – Optimizing your computer network begins with monitoring your company's network infrastructure to detect anomalies in its performance.

Network Optimization – Our IT experts can analyze your network setup, traffic, and bandwidth to uncover and resolve any latency issues that could be impeding your network's performance.

Network Security – Network breaches originate from malicious actors exploiting hidden vulnerabilities in your network configuration. We take a proactive approach to finding and sealing off hidden weak points inside your network.
Cybersecurity
Unfortunately, Waltham and Massachusetts businesses are frequent targets of the rising wave of costly cyberattacks. Over 1000 incidents have been reported in the past year alone, affecting thousands of people and businesses. To protect your business against the rising wave of cybersecurity attacks, you need a reliable partner like Welsh Consulting.
Endpoint Security – Endpoint user devices such as mobile phones, laptops, desktops, and tablets present open opportunities for malicious actors to gain entry into your network. Our IT experts will assess your IT infrastructure to detect and seal off weaknesses in your system.

Data Loss Prevention – Severe cyberattacks can leave irreparable damage on confidential and vital business data. Welsh Consulting implements next-level technologies and swift action in response to attempts at your critical business data.

Security Awareness Training – Discover weak links within your current staff. Our security awareness training sessions involve engaging your employees in real-time simulations of phishing attempts. Here, we teach your employees to recognize spam emails and phishing attempts in life-like simulations.

Security Monitoring and Threat Intelligence – Some threats may live on your system undetected for decades, only to wreak havoc when you least expect it. Our IT experts are proactive in implementing advanced monitoring systems that detect and respond to potential security threats in real time.
Data Management, Backup, and Disaster Recovery
Low counts of natural calamity make Waltham, MA a desirable place to grow your business. Still, it helps to prepare in advance for potential disasters by safeguarding your most vital business data.
Backup Planning – A solid data backup and recovery strategy starts with understanding the different data types in your company, the optimal frequency of backup, and where data should be backed up (on local or remote backups).

Data Protection – Vital business data must be protected from unauthorized access. At Welsh Consulting, we keep your data safe through advanced malware protection tools and AI integrations. Combined, these tools help ward off attacks on critical business data.

Compliance – Is your business operating in finance or medical fields governed by FINRA, HIPAA, or GDPR? Welsh Consulting helps Waltham businesses navigate the ever-changing industry-specific regulations and legal requirements regarding data privacy. Doing this prevents costly lawsuits that impact the company's bottom line.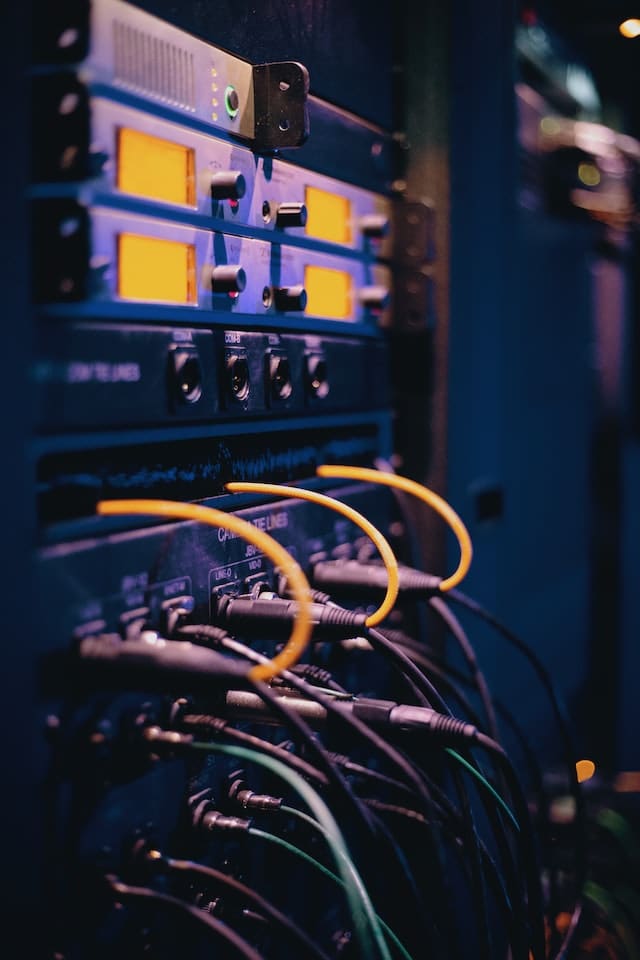 Cloud Services
Take your applications and services with you wherever you go! Our cloud service package empowers small businesses in Waltham, MA with scalable computing resources deployed over remote infrastructure. These solutions cement the foundation for your digital transformation by supporting remote data storage and cloud-hosted applications wherever the internet is.
To achieve this, MSPs leverage cloud-based platforms and solutions such as:
Amazon Web Services

Microsoft Azure

Oracle Cloud

Microsoft Intune

Rackspace Cloud

Google Cloud
Our seasoned IT experts will identify the right cloud platforms and solutions to suit your business needs. That way, you only pay for what you need.
Welsh Consulting has helped many companies shrink their network physical resources by moving storage and workstations from physical devices to virtual devices. Moving to a virtual environment saves companies space and maximizes efficiency.
Welsh Consulting provides clients with comprehensive security and network audits. During the audit process, we test the network and prepare a full security analysis report. This report lists concerns and ways to strengthen the environment, allowing for PCI and HIPAA compliance. If you need to know how secure your network is, let Welsh perform a full audit of your environment. Contact us today!
Today, companies rely heavily on their wireless networks. Is your wireless network working at its ultimate capacity? Let Welsh Consulting analyze your wireless network's performance to ensure maximum efficiency for your company's needs.
Embrace Your Business Future with Unmatched Waltham IT Support Services
Need a reliable Waltham managed IT services provider that's genuinely interested in keeping your business at peak performance? Look no further than Welsh Consulting!
From proactive network management to robust cybersecurity measures, we have you covered every step of the way. Don't let IT obstacles hold you back! Secure your business future with fully functional IT infrastructure with Welsh Consulting.