We Promise. We Deliver. Welsh Consulting is a Leader in Providing IT Support in Woburn Since 1984
Welsh Consulting has provided customer-centric IT support in Woburn and other Boston suburban areas for over three decades. Since our inception in 1984, we have maintained a sharp focus on understanding the many technical challenges facing small businesses in Boston and its suburban areas. Our long-term commitment to providing fast, responsive, and efficient IT support in Woburn has earned our decades-long credibility and trust with the Woburn business community.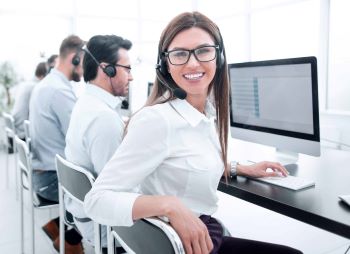 Working With Welsh Consulting Has Its Unique Benefits
Prompt response to your requests.
Seamless, collaborative IT support.
Access to flexible remediation options with our remote and on-site support staff.
Seasoned expertise with actionable results delivered in minutes.
What They're Saying
"Great service as always from the Welsh support team, many thanks to Laura for her excellent assistance."
Gordon M. -Wind Energy Consultant
Mar. 2023
"Great customer service, great sense of humor! Thank you!"
Odir G. -Event Venue Company
Jan. 2023
"Justin received the ticket originally, so thank you! And, Josh went above expectations, on the last business day of the year to help me! Much appreciated!"
Jen F. -Life Science Strategy
Jan. 2023
"Uday was very prompt in responding to my initial request and also calling on the agreed designated day/time. He was ready to deal with the issue and got it sorted in about 10 min. Thank you Uday for making first day back to work way less stressful than I thought it would be."
Becca S. -Non-profit Organization
Jan. 2023
"Excellent support, thank you!"
T.J. G. -Financial Services
Dec. 2022
"So fast! So helpful! My computer and printer are once more happily married! Thank you."
Leslie J. -Property Management
Dec. 2022
"I am very impressed with Welsh Support. Yesterday we (finally) called about not being connected to our office WIFI. Welsh sent a real live person who was here in 20 minutes! I appreciate this service!"
Andrea K. -Property Management
Dec. 2022
"Very quick to get back to me and knowledgeable on what to do. Thank you!"
Sarah A. -Non-profit Organization
Nov. 2022
"I was extremely frustrated initially, but Uday assisted me and fixed all of my concerns. Thank you Uday!"
Alicia R. -Property Management
Nov. 2022
"Trisha is the best! Super helpful and explains what she is doing to help me."
Ashley C. -Property Management
Nov. 2022
"Super happy with the help I received!"
Sarah A. -Non-profit Organization
Oct. 2022
"Thanks for figuring it out, weren't sure what was happening but you took the time it needed to figure it out and get it done!! you NEVER gave up and you worked really fast! Thank you so so much!"
Karrie H. -Non-profit Organization
Oct. 2022
See More Testimonials
1. Managed IT Services
Our managed IT service oversees the installation of business technology assets, configuration, network monitoring, troubleshooting, and maintenance of your existing infrastructure for optimal business performance.
2. Cybersecurity
A cyber attack is launched every 39 seconds! Protect your network infrastructure, hardware, mobile devices, and email from unscrupulous attacks with our stiff security and data protection measures.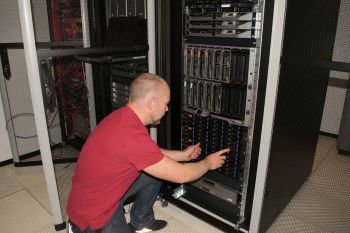 We'll provide a full cybersecurity audit of your environment aided by cutting-edge technologies and make your business compliant with data protection laws.
3. Team augmentation & virtual Chief Information Officer
Already have an existing in-house team that could use some outside help? Our virtual Chief Information Officer (vCIO) will oversee your team's management. Additionally, we'll augment your existing but under-resourced team to fill any existing talent gaps and deliver solutions faster and more efficiently.
4. Cloud support
Moving your infrastructure to the cloud, where it can be accessed by your employees and customers from virtually anywhere in the world? Trust Welsh Consulting to migrate your data to the cloud. We're conversant with popular cloud computing platforms, including Microsoft Azure and other cloud-based technologies that make services over the internet possible.
5. On-site support
Our proactive approach enables us to detect, analyze, evaluate, and resolve issues in the early stage. When complex IT issues cannot be resolved virtually, we'll send our on-site personnel to your location to assess your environment weekly, monthly, or quarterly.
6. Disaster recovery planning
Disaster strikes when you least expect it. Welsh Consulting is a reliable IT consulting partner in times of crisis; an IT support company in Woburn you can trust when disaster strikes. We'll build a solid disaster recovery plan that covers unforeseen events resulting from natural disasters, cyberattacks, and unforeseen hardware and software failure.
Leave No Issue Unresolved!
Are your employees locked out of the system after keying in the wrong passwords? Do your printers stop printing for no apparent reason? And does your software malfunction when you need it the most? If you're experiencing any of these issues, you know that it's time to call in the IT support experts at Welsh Consulting!
Build for Excellence
Speed and efficiency make our core pillars. Our hands-on approach to Woburn IT support requests keeps our team on our toes when it comes to helping our clients get the most out of their technology resources. And to deliver what we promised, our IT experts spend time in troubleshooting, understanding, and resolving complex hardware and software issues that hinder flawless business operations.
Responsive IT Consulting and Support
We know how frustrating IT support in Woburn can be. MSPs receive mountains of requests, endure tons of mundane tasks, and juggle hundreds of calls, which significantly increases the response time. At Welsh Consulting, getting your business operations back on track fast is our top priority! Our technicians won't rest until any issues within your systems are resolved.
Exceptional Woburn IT Support Expertise
Your business's future is just as good as the people you've entrusted with its technology. At Welsh Consulting, we invest in building an efficient, closely-knit team of experts that can come to the aid of small and medium-sized businesses with a few to hundreds of employees. Ours is led by business development experts with decades of experience handling matters affecting the inner workings of small businesses, from team management to strategic goal development, networking, and customer satisfaction.
Welsh Consulting is more than your average managed IT services provider in Woburn, MA.
Identify the problem
A successful fix starts with identifying emerging and recurrent issues. System failures are often preceded by signs such as misconfigured settings, poor network reception, flickering local computer displays, and compromised firewalls, to mention a few. Whenever you spot anomalies within your system, waste no time in contacting your trusted IT support partner in Woburn MA.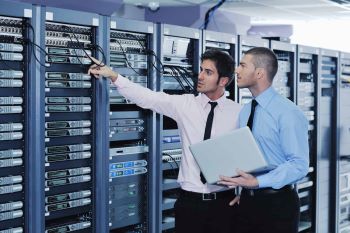 Assess the nature of the problem
Some problems are much more advanced than others. Regardless, our IT support helpdesk will work with you to recreate and understand the underlying problem. This will give us deeper insights into the magnitude of the issue and how it can affect your business.
Examine the cause
IT issues have varying causes. Sometimes it's a loose cable connection, other times it could be faulty hardware. Our IT specialists will get to the root of the problem after examining every cable, recent updates, and newly installed applications, assessing potential security breaches, and preparing the right course of action.
Resolve
Once we fully understand the issue at hand, we'll deploy solutions remotely. Optionally, we may send a technician to the site to install the software agent which will take an account of the current issue and the most recurring ones. From the information collected, we will implement the necessary solutions and recommend additional fixes.
The Industries We Work With
Dental practices
Financial services
Biopharma
Manufacturing
Property management
Non-profit organizations
Private clubs
Why Us?
Trusted MSP committed to small business needs in Woburn. For nearly 4 decades, Welsh Consulting has collaborated with small businesses in Woburn to help them understand and resolve advanced IT challenges hindering their optimal performance. Learn how to leverage your business technology to reach your full potential.
Quick response has never been quicker! At Welsh Consulting, we take a proactive approach to get your systems back up as fast as possible. Faced with an emergency that's crippling your critical operations? We'll send a live IT support technician to your doorstep in minutes!
Laser-focused on your productivity. Relying on tech-savvy employees breeds more problems than solutions. Our highly-qualified technicians will take the wheel, leaving your in-house team to focus on growing the business.
Open 24 hours a day, 365 days a year. Whenever you need us, don't hesitate to get in touch with us! Our clients enjoy unlimited access to our helpdesk while our knowledgeable technicians provide actionable insights into what they're doing to restore your operations.