Businesses large and small choose to outsource IT consulting services. Outsourced services provide your company with many services that enhance and protect your technologies.
IT consulting companies in Boston are an excellent way to expand the technical knowledge available for your company at every turn. With experts available to advise on strategic IT issues, manage IT projects or maintain systems and networks, you can tap into services at every phase of your company's growth and every component of your business.
Today, businesses rely on technology at every turn. With increasingly remote workforces, companies need to ensure that files are available reliably to employees working anywhere, at any time, on multiple device types.
In addition, companies need to ensure that client and employee data and company assets remain protected from insidious cyber criminals intent on disrupting your business and stealing information.
Here are some of the top benefits of outsourcing your IT consulting and how it affects your business.
1. Focus on the Core Business
Are you or other top employees spending time troubleshooting technical problems at your company or trying to research and recommend what technologies are needed?
If yes, you're spending time on technology when you'd likely prefer to focus on your business's more critical and lucrative aspects.
For small and midsized businesses, outsourcing IT consulting services lets you leverage expertise while allowing in-house employees to concentrate on the main tasks of running your company.
2. Innovate with Technology Planning
One significant advantage of outsourcing your IT consulting is aligning strategic technology planning with strategic business planning. The ever-increasing reliance on technology means you need to integrate your technical planning fully with other vital strategic functions.
At Welsh Consulting, we help clients plan their hardware, software, network, and infrastructure needs with insights into the newest technologies, including automation, data science, artificial intelligence, cloud computing and blockchain, etc.
Our advisory services result in plans covering each aspect of your technology needs, from network design and implementation to vendor management. We will also assist with budgets and forecasting to assist with the financial planning needs to grow your business.
3. Reduce Operating Costs
Outsourced IT consulting services typically begin with a comprehensive assessment of your technology. These insights give the consultants a deep understanding of how your business operates, what technologies are in use, and where the pain points are in the organization. Armed with these insights, your IT consultants will recommend a customized plan for your business and its needs.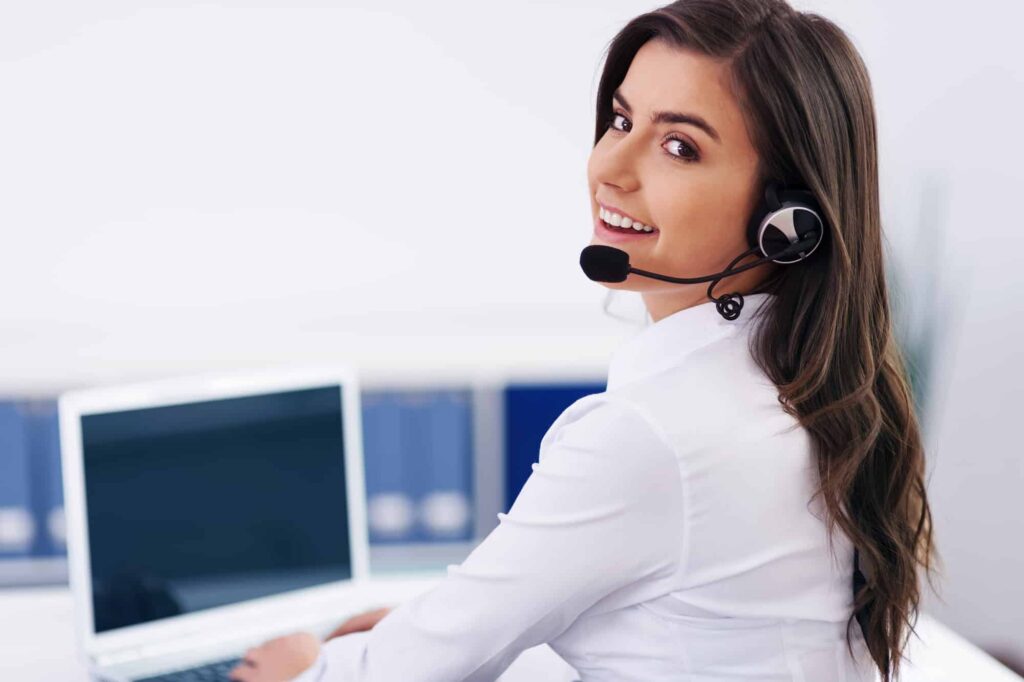 One key cost-saving element of using a consultant is eliminating hiring and training new IT workers. With outsourced IT consulting, you can leverage the knowledge of your technology partner without paying for recruiting, hiring, training, benefits and payroll taxes.
3. Protect Your Business
Cybercrime is growing dramatically, with criminals targeting businesses across industries. These cyberattacks can be devastating, locking out systems for ransom, stealing valuable assets and preventing your business from operating. Your company can suffer financial damages from the loss of business to reputational damage.
IT consultants can provide a security assessment and recommend enhancements to protect your business.
Welsh Consulting provides security solutions that protect your systems at every corner, including two-factor authentication, device encryption and management, and anti-virus, anti-malware and anti-spam protections.
In addition, we can provide end-user security training to alert employees to be vigilant about threats and how to stop them from infecting and compromising your systems.
Many insurance policies today require specific cybersecurity measures to be performed. Welsh Consulting will ensure that the right cybersecurity solutions – including annual PEN scanning, two-factor authentication and vulnerability scans – are in place to ensure that your company complies with insurance requirements.
4. Manage Your IT Projects
If you're working towards major IT projects – system installations, cloud migrations, new facilities – you need technical expertise at your side. Let an IT services provider manage your project, keeping tasks on schedule and budgets aligned with expenses.
Welsh Consulting provides extensive project management services, including:
Migrations from Physical to Virtual. Moving storage, servers and workstations from a physical environment to virtual spaces saves your company space and resources while capitalizing on the available cloud technologies and security
Wireless Networking. Wireless networks connect company employees, visitors, customers and contractors to each other. If your wireless networks are not appropriately configured and optimized, you're wasting money and suffering from poor performance.
Security Audits. Are your company's policies and technologies in compliance? A security audit assesses your company's IT environment, ensuring that its in compliance with HIPAA, PCI and other regulatory mandates. Companies face significant financial penalties for failing to comply with compliance requirements, making security audits an intelligent choice to protect your bottom line
5. Access Executive Services on Demand
Virtual CIO services give your business access to on-demand services that will transform how you plan and execute technologies within your company. A virtual CIO provides ongoing technical knowledge, insights and expertise to move your tech in the right direction. In addition, a virtual CIO provides on-demand assistance when things are going wrong and guidance to keep technologies on track.
6. Beat the Competition
There are many times when new technologies could give you an edge over your competition. Yet the lack of internal resources – people and time – can delay implementation. With an IT consultant at your side, you can identify the solutions that will advance your business and get them deployed faster, giving you a competitive advantage that can increase market share and revenue.
7. Improve Productivity
When your business has the latest technologies and performs reliably, your staff will be more productive, more effective, and more efficient. IT consultants can provide help-desk support services and automated updating that keeps hardware and software operating correctly. Reduce downtime and increase productivity with optimized networks, integrated technologies and the latest advances that propel growth.Welsh Consulting serves clients with managed IT services and consulting throughout the Boston area and New England. To learn more about our services, contact us today.