We know that managing the IT architecture for your business can be challenging and time-consuming. Along with that comes the mountain of knowledge you need to keep things running securely and safely and ensure that your business and data are always protected.
Running PCs means you must ensure you understand and implement all Microsoft updates. One such update relates to TPM 2.0. TPM 2.0, or Trusted Platform Module 2.0, is a component that has shipped with most PCs over the past five years. It's also a prerequisite to use Windows 11, the latest operating system version.
Microsoft states: "TPM 2.0 is required to run Windows 11 as an important building block for security-related features. TPM 2.0 is used in Windows 11 for a number of features, including Windows Hello for identity protection and BitLocker for data protection."
So, what is TPM 2.0 exactly, and why is it important?
What Is TPM 2.0?
TPM is a technology that's been around for some time, with TPM 2.0 being just the latest, most up-to-date iteration. TPM 2.0 is a small chip that sits on a PC's motherboard. It is separate from the main CPU and memory and has several functions related to security. One of its functions is to act in the same way as the authenticator app on your phone. TPM 2.0 will supply a unique code when you start up a PC. If everything is OK (i.e., you've entered the correct authentication details), then the PC will start as normal. However, if incorrect authentication details have been provided, TPM 2.0 will prevent your PC from starting and protect your sensitive data.
Machines with TPM 2.0 tend to come at a premium price as they are often the latest model — and replacing or updating your whole IT infrastructure can be costly.
Couple that with the fact that Windows 11 has a reputation for being much more demanding on hardware, and you may be tempted to then skip the update. But doing so has several risks to your business that you need to consider.
The Risks of Bypassing TPM 2.0
Some have argued that Windows 10 is as safe from a security point as Windows 11. We would disagree with that as one of the most experienced Boston IT support companies. Running any system that is not the most up-to-date version carries high risks for most businesses.
Security Risks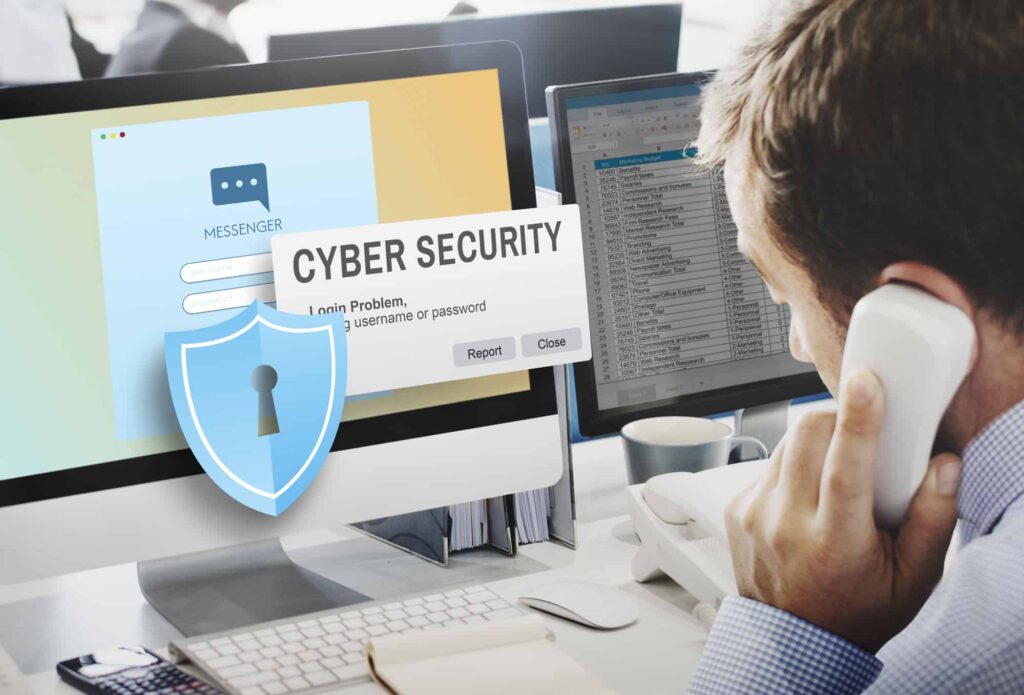 Windows 11 will run without TPM 2.0 in some circumstances, but we don't advise you do it. TPM 2.0 is the most up-to-date version of the chip. Running an older version lays you open to security risks meaning your data is not safe. A common threat to businesses is malware attacks. Malware is a type of malicious software that can damage data and hardware and spy on users.
TPM 2.0 protects against malware by preventing the attack from accessing the data on your system or transmitting it to a third party. This means that if you're using an operating system with TPM 2.0 enabled, your data will be safe from hackers even if your computer is infected with malware (as long as you don't have any misconfigurations).
By not updating, you risk security breaches of your data, leaving you and your business open to serious consequences. The risk to your bottom line and your professional reputation are not worth it.
Compatibility Issues
Running systems on older TPMs may also lead to compatibility issues. Software and hardware manufacturers release regular updates to ensure their products meet the latest standards. Bypassing TPM 2.0 may leave you with an IT system incompatible with business-critical software making it difficult to run your business.
Microsoft Will Not Support Older Versions of Its Operating System
Microsoft will not support old versions of Windows leaving any businesses who choose not to update in a difficult situation. You may be left with a system that struggles to complete basic tasks or difficulty accessing your data. In turn, it frustrates your staff and potentially impacts the service you offer to your customers.
Reputational and Financial Risk
We've touched on this, but it's important enough that it bears repeating. Out-of-date systems may impact your customers so severely that it leaves you unable to provide your usual level of customer service. You also become vulnerable to malware and other malicious code.
How to Update Your IT Systems and Ensure You Are Protected
If you need to update to TPM 2.0, we can help. At Welsh Consulting, we've been managing IT infrastructure and advising and supporting businesses on cybersecurity in the Boston area for 35 years. Allowing us to handle your IT setup helps you in several ways:
We are a source of knowledge and support – with 35 years of experience in the IT industry in Boston, we've seen it all. We can advise you on all your cybersecurity needs and help ensure that your systems are up-to-date and secure.
We save you time and money – by working with us, you reduce your risk of cyber attack, ensure your systems are up to date and ensure your IT setup supports your staff to provide the best service to your customers.
We can support on-site and, depending on your business, can be on-site for weekly, monthly or quarterly visits.
Our IT services are available 24/7/365.
Call us today at (617) 695-9800 or fill out the contact form on our website so we can start discussing your needs.