Every business needs to take the necessary steps to protect itself against cyber threats. Managed IT services are an invaluable asset when it comes to enhancing cybersecurity for businesses. They can help identify security vulnerabilities, establish effective protocols, implement automated solutions, and provide ongoing support.
In this article, we'll look at the various ways managed IT services in Boston can improve your business's cybersecurity posture. You'll learn how managed IT services can help you stay ahead of the curve in terms of security and ensure that your data is safe from potential threats.
Key Takeaways
Managed IT services can help businesses identify security vulnerabilities and potential threats before they become serious issues.
Effective security protocols and policies can be established to enhance cybersecurity.
Ongoing education and awareness training on cybersecurity topics for employees is crucial.
Managed Services Providers can provide ongoing support and an expert team available at all times to help businesses stay secure against cyber threats.
Identifying Security Vulnerabilities
Identifying security vulnerabilities is essential for businesses using managed IT services, as it helps to ensure that their cybersecurity is up-to-date and protected against malicious attacks. Through the use of advanced analytics, managed service providers can identify potential threats before they become a serious issue and help businesses mitigate them in a timely manner.
This includes monitoring activities such as website traffic, data access requests, network connections, user authentication attempts, and patch management. By doing so, businesses are able to recognize any anomalies or suspicious activity that could be indicative of an upcoming attack on their systems.
Additionally, Managed Services Providers can assist organizations with creating detailed vulnerability assessments which allow them to understand where their current security posture stands and what additional measures need to be taken in order to strengthen it.
Establishing effective security protocols is the next step in enhancing cybersecurity for businesses utilizing managed IT services. These protocols involve creating comprehensive policies that outline acceptable usage of technology resources while also providing guidance on how companies should respond when faced with a threat.
Additionally, organizations must implement tools designed to protect data from unauthorized access or manipulation by malicious actors while simultaneously ensuring compliance with applicable laws and regulations. Finally, Managed Service Providers can help businesses establish ongoing training programs which provide employees with the necessary knowledge needed to understand the importance of staying secure online and how they can do so in a safe and secure manner.
Establishing Effective Security Protocols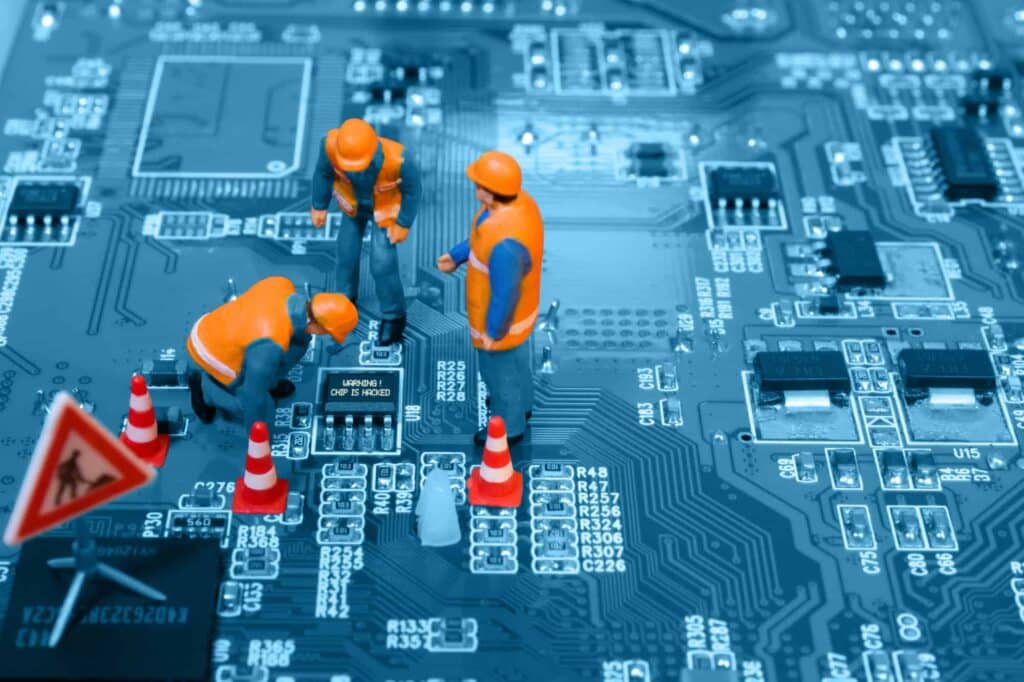 Creating effective security protocols is key to protecting your organization from threats. Security protocols are the processes and procedures that an IT organization implements in order to ensure the safety of its data and systems. These protocols can range from password policies, user authentication, data encryption, and more.
Password policies are important in creating strong passwords that must be updated regularly. User authentication is necessary for verifying identity before allowing access to data or applications. Data encryption is also crucial in encrypting data at rest or in transit to protect it from unauthorized access.
In addition to these individual protocols, network segmentation is important in dividing networks into logical segments with different levels of security. Firewall configuration is also necessary in configuring firewalls to allow only certain types of connections.
By establishing these security protocols, your business will be able to create a secure environment for its employees and customers alike. This foundation will also make it easier for businesses to implement automated security solutions that can further enhance their cybersecurity posture.
Implementing Automated Security Solutions
Implementing automated security solutions can help organizations quickly and easily secure their systems and data. Automated security solutions offer the ability to monitor, detect, and respond to threats in real-time. This helps organizations stay ahead of potential attacks by detecting indicators of compromise early on.
Additionally, automated security solutions can automate routine tasks such as patch management, vulnerability scanning, log analysis, and malware detection so that IT staff don't have to manage these activities manually. Automated tools are also able to identify any attempted malicious activity before it occurs or after it has occurred. In this way, organizations can minimize the risk of a breach while making sure their systems remain up-to-date with the latest security updates.
By taking advantage of automated tools for cybersecurity protection, businesses can ensure they have an effective defense against cyber criminals.
Automation is just one part of an overall strategy for enhancing cybersecurity for businesses. Establishing a culture of security is equally important. Security policies need to be established and communicated across all levels of the organization so that everyone understands how to protect company data from unauthorized access or misuse.
Training employees on best practices for cybersecurity should also be implemented so that they are aware of potential risks and know how to respond if an incident does occur.
Establishing a culture of security will empower employees with the knowledge they need in order to keep company data safe from malicious actors.
Establishing a Culture of Security
Establishing a culture of security is essential for organizations to protect their data from cyber threats and ensure employees are equipped with the necessary knowledge to do so. This can be done by developing an internal security policy that outlines the organization's security practices and procedures, including acceptable use policies and employee guidelines.
Creating a framework for ongoing education and awareness training on cybersecurity topics is also crucial. This training should cover both technical and non-technical issues. Additionally, encouraging staff members to report any suspicious activity or breaches they observe in their daily work is important.
By creating a culture of security within an organization, employees become more aware of possible risks associated with online activity. This awareness makes it easier for businesses to stay secure against cyber threats. A comprehensive approach should also include providing ongoing support to ensure that policies remain up-to-date and effective.
Providing Ongoing Security Support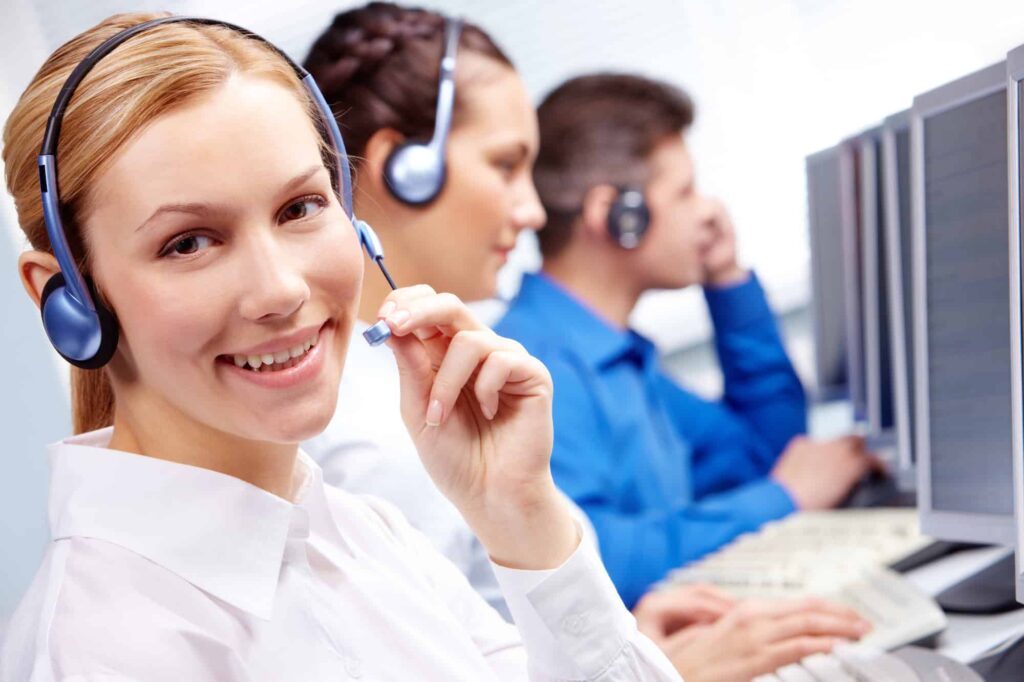 Staying secure against cyber threats requires ongoing support to ensure your policies remain up-to-date and effective. Managed IT services can help businesses with this by providing regular monitoring of their systems, alerting them of any potential issues, and responding quickly to any new security threats that may arise.
This type of service also offers the ability to modify existing security protocols and implement new ones in order to stay ahead of emerging threats. Furthermore, managed IT services can provide training for personnel on how best to protect company data from malicious actors.
By having an expert team available at all times, businesses have access to the latest advice and strategies for maintaining a safe environment. Overall, managed IT services are essential for keeping companies protected in an ever-evolving digital landscape.
Frequently Asked Questions
What are the costs associated with utilizing managed IT services?
The cost of managed IT services depends on the size and complexity of your business needs. Generally, you can expect to pay a monthly fee for access to the service provider's expertise and resources.
How long does it take to set up managed IT services?
It typically takes a few weeks to set up managed IT services, depending on the complexity of your business' network. However, it can often be done faster if needed.
Are managed IT services suitable for small businesses?
Yes, managed IT services are suitable for small businesses. They provide a comprehensive approach to security that can help protect data and prevent cyber threats. Plus, they offer solutions tailored to fit the needs of any size business.
How can managed IT services help protect against data breaches?
Managed IT services can help protect against data breaches by monitoring networks for suspicious activity, installing security software updates, and ensuring that all devices are properly secured.
What type of support is available from managed IT service providers?
Managed IT services providers offer a wide range of support, from IT infrastructure maintenance and monitoring to threat management and security audits. They can also provide guidance on the best cybersecurity practices for your business.
Conclusion
You can see how managed IT services enhance cybersecurity for businesses. By identifying security vulnerabilities, establishing effective security protocols, implementing automated security solutions, and establishing a culture of security, you can create a secure system that will protect your business from cyber-attacks.
With the help of ongoing support from your managed IT services provider, you'll be able to maintain this level of protection and make sure your digital assets remain secure.
In conclusion, managed IT services are essential to ensuring the safety of any business in the digital age.