Today's technology landscape is gaining complexity every month, with companies struggling to keep up with the rapid pace of change. Specialized software, designed for unique business situations, continues to evolve — making it challenging for IT professionals at small to mid-size businesses to find the right solutions for their business problems. This leaves a significant technology deficit in these businesses that is increasingly being solved by outsourcing to professional IT services agencies.
What are the top trends that the experts are seeing in this growing field of work?
Rising Digital Demand Creates Significant Internal Knowledge Gaps
Company leaders intrinsically understand the need for digital transformation within their organization. However, the gap between vision and execution continues to wax large, with IT professionals left with too much information and serious resource limitations. This often causes companies to lose focus on doing more than keeping the lights on in a digital sense, leaving little time for creating the long-lasting change that will come with a true digital transformation.
Stepping into this gap are IT services organizations with the deeper bench strength, market experience and strong industry ties that can help support a company's flagging digital business efforts. With IT service companies supporting everything from data storage and infrastructure to negotiating more attractive contracts with software suppliers, companies that take advantage of these extended resources will have a better long-term chance at success.
Sinking Into Vertical Markets Requires In-Depth Business and Technical Knowledge
The requirements for an IT services provider in the past may have been relatively basic: telephony, more generic IT infrastructure, data storage and cybersecurity solutions. The trend today is towards specialization in a specific business vertical, requiring more than passing knowledge of the business needs and also the future outlook of the company. IT service providers need to understand the whole gamut of challenges being faced in the industry, including regulatory issues and future data security standards that could potentially impact the organization.
With this knowledge in place, managed IT services in Boston are able to help organizations navigate an uncertain future, hedging their bets against the competition and paving the way for extensive growth in the future. This specialization can require a different skill set than you might have traditionally found in an IT managed services provider. Everything from specific financial knowledge from CPAs to vCIO requirements and high-level strategy is being outsourced in today's ever-changing business world. 
Smaller IT Services Providers Are Being Gobbled Up By Larger Competitors
As large IT service providers build out their software and business models, it becomes easier to consume smaller managed service providers and internalize their customer base. This move can be beneficial for customers but might require a change in operating processes or significant shifts in pricing from what was expected. Companies rarely have a choice when their IT MSP is being subsumed into a larger organization — either the business continues to utilize the new and often larger MSP, or they must find a new services provider. Seldom will a company that has been using external IT resources to support its growth be able to find the talent and internal resources to support its full range of technology needs internally.
There is a significant benefit to customers in this wave of consolidation, however. Larger IT service providers have even greater resources to call upon, including specialized software and different divisions that can specialize in solving even the toughest business technology problems. Gaining access to these additional professionals helps companies expand their networks and create longer-term solutions to distinct business challenges.
Retaining Clients Is a Vital Component of Growth
While the IT managed services industry continues to grow dramatically in revenue year over year, it's becoming increasingly difficult for these MSPs to attract net-new clients. Of course, new companies are being started all the time, but the growth and revenue opportunities are often greater with companies that already have an established technology base. This means that retaining current clients becomes a key target metric for IT service providers, which is often supported by greater investments of time and resources in client success.
Creating a recurring revenue stream requires ongoing offerings that continue to add value for clients. Supporting growth and digital evolution strategies means an emphasis on consulting time and diving deep into the business model for your clients. When IT services companies take the time to form this type of symbiotic relationship with their clients, both companies are more successful. Service providers are able to add more value to their clients, and client organizations see more significant gains in productivity and reduced overall technology costs.
A Shift From Transactional to Consultative Services Benefits Clients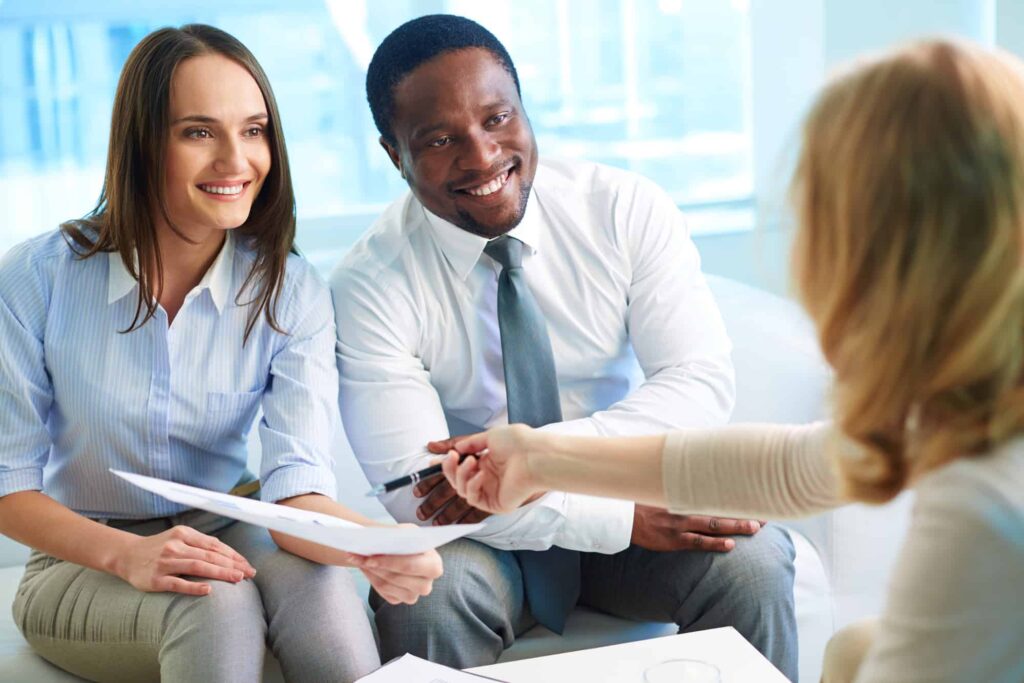 Reaching out to a different IT service provider each time you have a problem that needs to be solved or for break-fix solutions can become costly and cause a great deal of internal confusion for your team. Nevertheless, this model prevailed in previous years as companies became more comfortable with allowing external technology experts access to their most prized systems and customer data.
Today's model is more likely to include a longer-term relationship between a single IT services provider and their client. This offers the service provider ongoing and predictable revenue streams and a reliable and known resource for client needs.
Expand Your Business and Enhance Productivity With Welsh Consulting
When you're ready to see real results from your technology partner, it's time to contact Welsh Consulting. Our knowledgeable technology and business professionals will work closely with you to ensure your needs are aligned with the products and services that we recommend. Focus on growing your business while we handle your infrastructure, data needs, cybersecurity services and more. Contact us at 617-695-9800 to schedule your complimentary consultation today.