Are you considering transitioning to managed IT services for your business? Managed IT services help businesses streamline operations, reduce costs, and secure their data with advanced, scalable solutions.
This article will provide a step-by-step guide on how to transit from traditional IT support services to managed IT services. We'll discuss the benefits of managed IT services, how to assess your organization's needs, and choose the right provider for your business.
Key Takeaways
Managed IT services bring several benefits to the organization, including streamlined operations, advanced security measures, and lower costs.
To successfully transition to managed IT services, businesses need to assess their IT needs, evaluate potential providers, and communicate regularly with the chosen provider.
Building a trusting relationship with the provider is crucial to maximizing the value of the partnership. Regularly providing feedback can help address issues quickly.
Managed IT services can grow and expand as the business does, and using metrics and performance indicators can help measure progress towards short-term and long-term goals.
Understanding the Benefits of Managed IT Services
As you now know, switching to a managed IT services provider attracts several benefits for the organization.
For starters, managed IT services are scalable in nature, so they can grow and expand with your growing business needs. What's more, managed IT service providers bring years of expertise from experienced IT specialists. These experts can take on your IT challenges even if you do not have an in-house team. This allows you to focus on what you do best while still having access to top-notch technical support.
Additionally, Boston managed IT services offer improved security measures that ensure your data and systems remain secure from viruses and malware.
With these advantages in mind, it's important to assess your business's needs before making the transition.
Assessing Your Business's IT Needs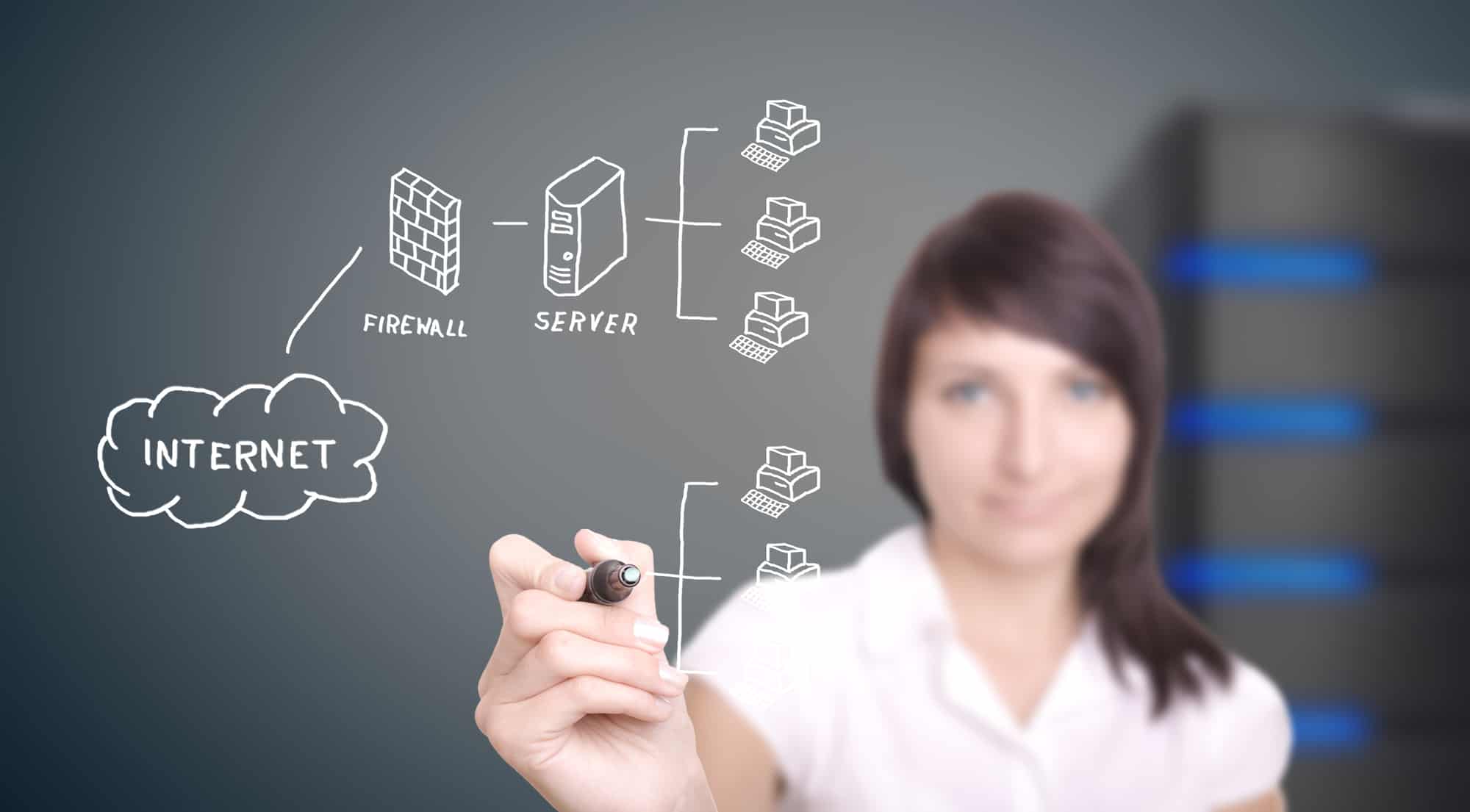 Assessing your business's IT needs is an essential part of transitioning to managed IT services. Identifying and understanding these needs guides you to the right provider for your organization. Knowing what type of service, features, and support you need will make a big impact on your final choice.
You also need to keep an up-to-date inventory of all hardware and software used in your system to determine which areas may need changes. For instance, understanding how much bandwidth, storage space, and other resources are needed to meet current demands as well as future growth should be considered when selecting a service provider.
Next, you need to review your current security protocols and determine if any additional measures need to be taken to protect your data from breach.
Evaluating user experience is also key. Does the system provide easy access for users? Is it simple enough so that employees don't feel overwhelmed? By assessing your business's IT needs upfront, your effort will be geared toward finding the right provider to meet these needs.
Researching and Choosing a Managed IT Services Provider
Once you've assessed your IT needs, it's time to find a managed IT services provider that can serve those needs.
Researching and choosing the right provider requires some effort and knowledge of what services they offer. Start by asking yourself important questions about what type of service plan is best for you, such as whether a per-user fee or a flat rate makes more sense for your business size and budget.
Additionally, ask whether the provider offers add-ons like 24/7 customer support or regular system updates. At this point, it is essential to verify the provider's qualification level; do they have the required certifications and licenses as mandated by state laws and by your industry?
Once you know what kind of service plan works best for your business, it's time to compare potential providers based on reviews from other businesses, customer testimonials, and their overall reputation in the IT sector.
With careful research into each provider's offerings and qualifications, you'll be able to make an informed decision that meets both your budget and tech requirements.
Making the Transition to Managed IT Services
Now that you've found the perfect managed IT services provider for your needs, it's time to make the switch and start taking advantage of all the benefits they offer. The transition process involves a few steps:
Firstly, you'll need to draft an agreement with your chosen provider. This should include information about the service level agreement response times, payment terms and other details of the relationship.
You'll also need to assess what existing technology you can keep and which equipment will need to be replaced or upgraded so they can work properly with your new setup.
Once these are in place, it's time to move on to the actual transition process. Your provider will help coordinate this joint effort by migrating data between systems, setting up user accounts and making sure that all applications are installed correctly.
During this phase, it is important that any changes made are documented so they can be tracked over time. Additionally, regular communication between you and your provider should take place throughout the entire transition period so issues can be quickly addressed when they arise.
Maximizing the Value of Your Managed IT Services Partnership
Your managed IT services partnership can elevate your business to new heights if you optimize the value of your partnership. To do this, you need to build a relationship based on trust with your provider; a mutually beneficial relationship where both parties share their interests and expectations.
Regularly communicate with your managed IT services partner. Provide feedback and keep them informed about changes within your organization.
Develop a clear understanding of their capabilities so that you can best use their resources for maximum efficiency.
Consider using metrics and performance indicators to track progress. This will help you better understand how well the partnership is working for you.
Establish a timeline for both short-term and long-term goals to keep each other accountable and ensure deadlines are met.
Make sure everyone involved in the project understands their role, responsibilities, and expectations so they can work effectively and efficiently.
By establishing a solid foundation for your managed IT services partnership, you'll be able to maximize its potential benefit to your organization overall.
Conclusion
You've come a long way in your journey to transition to managed IT services. Now that you understand the benefits, have assessed your business's needs, and chosen a provider, it's time to make the switch. With the right managed IT services partner by your side, you can rest assured that all your IT needs are well taken care of.
Frequently Asked Questions
What is the cost of managed IT services?
The cost of managed IT services varies depending on the size of your business and its specific needs. Generally, a managed IT service is more cost-effective than hiring and maintaining in-house IT staff. However, you'll want to shop around for the best option that suits your budget.
How long does it take to transition to managed IT services?
The length of time to transition to managed IT services can vary, depending on the complexity and scope of your needs. It typically takes several weeks or months to get fully onboarded by your managed IT service provider.
What additional services can be provided through a managed IT services provider?
Managed IT services providers offer many services, such as network security, data backup and recovery, cloud storage solutions, IT consulting, and help desk support. They can also provide proactive monitoring and maintenance of your IT systems.
What security measures are in place to protect my data?
When switching to managed IT services, ask your provider what security measures they have in place to protect your data. They should be able to provide details on data encryption, firewalls, and other measures that help keep your data safe.
Is there an onboarding process for new managed IT services customers?
Yes, an onboarding process exists for new MSP clients. It involves assessing your IT infrastructure setup, setting up user accounts and configurations, establishing service level terms and expectations, and training.